When the RAGBRAI route was first announced early this year, we were thrilled to see that it would be going right through many of our First Security communities! We set out to get a look at the route the riders would be taking, and we'd like to share that with you now. Here's a look at our section of the route in 15 seconds.
Rockford, Marble Rock, Charles City, and Ionia locations of First Security welcome the riders of RAGBRAI XLIX!
We will have our ATMs/ITMs and additional mobile ATMs stocked and ready to go for you at these locations: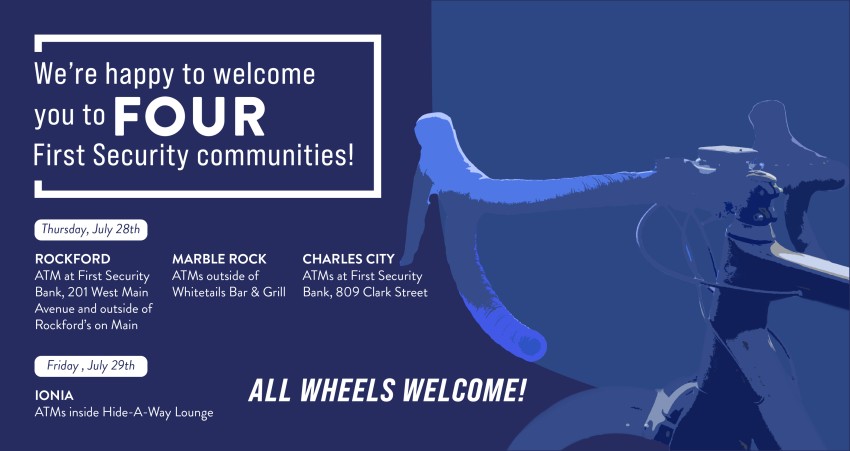 Your bike needs attention along a route as long as the one you're on, and we're here for you!
A longstanding community project at First Security has been the installation of bike tune up stations like the one you'll find right next to the Charles City Public Library during your visit. Please make use of it!
RAGBRAI riders will have a bit more to look at during this year's overnight stop in Charles City. First Security is a proud sponsor of the Town of Colors project, which is bringing vibrant art to the walls of the downtown area through the painting of colorful murals. Here's a look at the work being done on the first murals, which were painted at about this time last year, compared to the finished product. We're excited for thousands of visitors to see these up close and personal this week!