First Security Foundation Announces $15,000 Donation on the 102nd Founding Anniversary of the League of Women Voters
102 years ago today, suffragist Carrie Chapman Catt founded the League of Women Voters. The League "aimed to help newly enfranchised women exercise their right to vote." Today, the League's vision has expanded in its goals, with aims of a "more inclusive democracy where all Americans, regardless of gender, sex, race, ability, or party can see themselves represented in our government." (Source: lwv.org/about-us)
Just six months after the League's founding, the 19th amendment granting women the right to vote was ratified on August 26th, 1920. Carrie Chapman Catt was 61 years old and had spent decades leading the campaign toward this achievement. In fact, she was just 13 years old living on a farm in Charles City, Iowa when she first took an interest in women's rights. At that age, she questioned her mother why she wasn't voting alongside her father during the 1872 presidential election. She was told voting "was too important a civic duty to leave to women." (Source: catt.org/about)
After graduating from Charles City High School, Carrie attended what later became Iowa State University, where she was the only woman in her graduating class. She returned to work as a law clerk in Charles City and soon worked as a teacher and principal in Mason City. At 24 years old, she worked as a superintendent of schools, making her one of the first women in the nation with that title. At 28 years old, she became officially involved with the Iowa Woman Suffrage Association. As years passed, her talents for political organizing, political strategy, and public speaking earned her increasingly important roles as a leading suffragist nationwide. (Source: catt.org/about)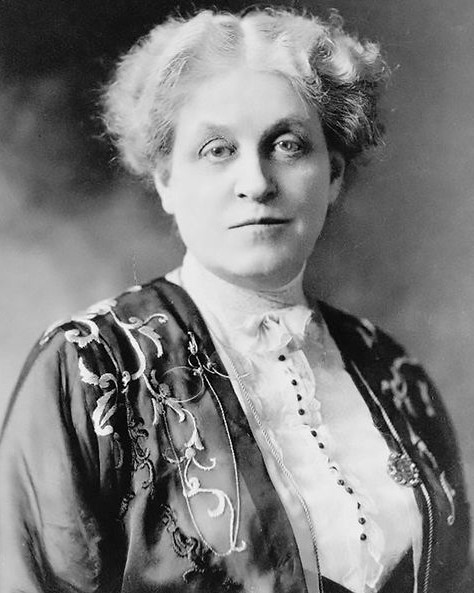 Luckily for Charles City residents and tourists, the place where Carrie's road to suffrage began, the childhood home where she first realized her mother wasn't voting, is on the National Register of Historic Places and is actively maintained by The National 19th Amendment Society (NNAS), a local organization. The NNAS is dedicated to telling the story of Carrie's body of work in suffrage as well as in world peace.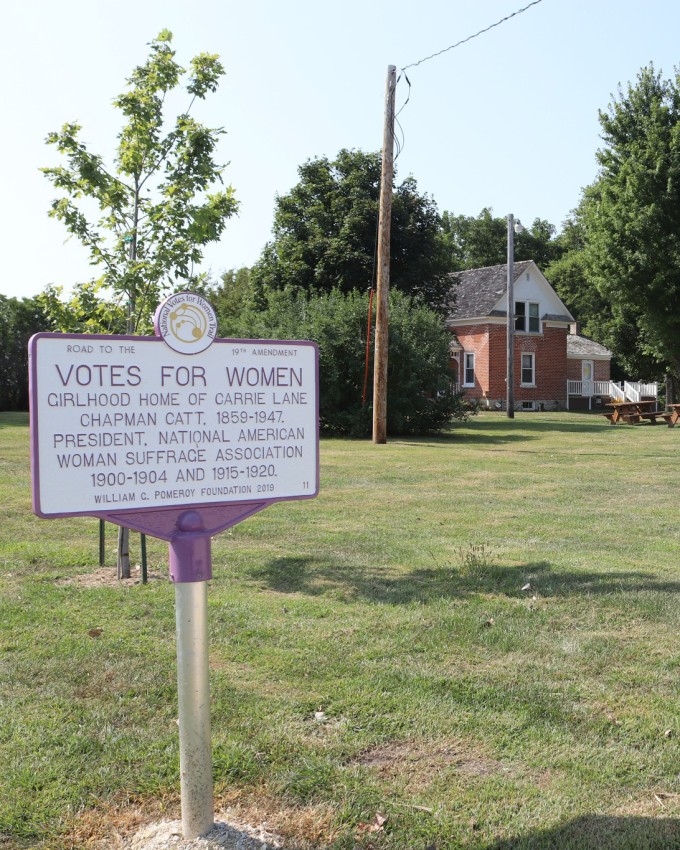 In 2021, the organization was able to add a replica suffrage wagon to their collection of educational materials at the house. According to the Smithsonian National Museum of American History, the original suffrage wagon was used by suffragists to distribute periodicals regarding women's rights. It eventually was decorated with slogans and used for publicity at speaking engagements and rallies. The NNAS has likewise used their replica for publicity locally during parades and promotion of events.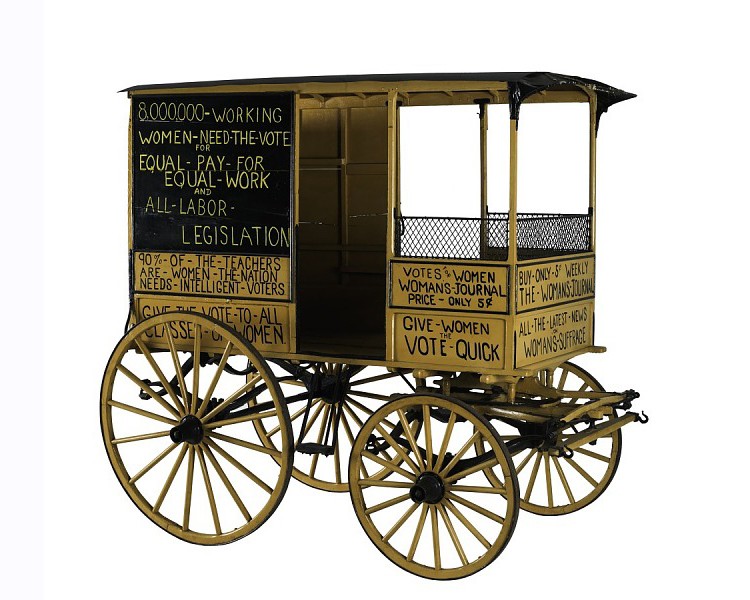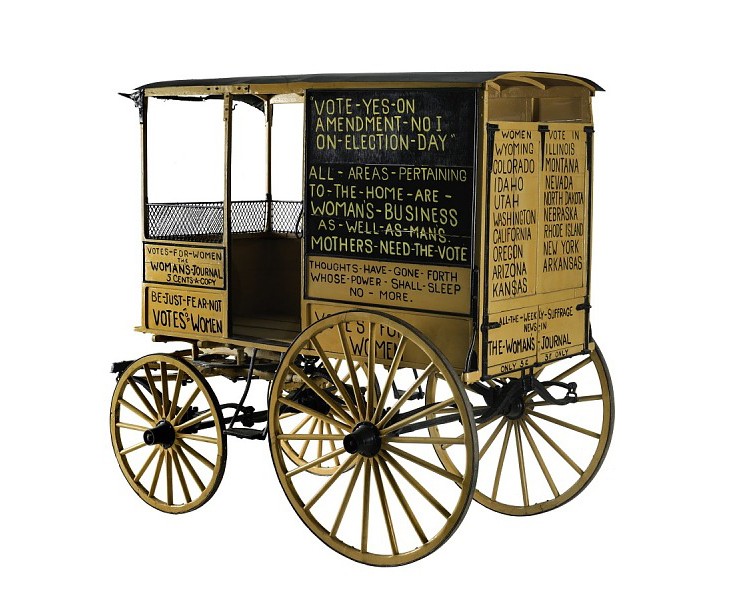 To properly care for and maintain the suffrage wagon, the group requires funds toward building a secure storage shed. The building will not only store the wagon and its trailer, but many other pieces of education equipment as well. It will also serve as an outdoor classroom space as needed.
To help achieve this important objective, the First Security Foundation has donated $15,000 toward the cause.
"First Security has long been a supporter of the National 19th Amendment Society and the local history the group preserves," said Matt Bradley, Marketing Manager at First Security. "When they came to us with this need, we knew it was a perfect fit for the Foundation."
The organization is still working to raise awareness and funds for their project. The cost for building the shed, including materials, construction, ground preparation, electrical work, and landscaping comes to nearly $80,000. If you wish to contribute to the project, please contact the Carrie Chapman Catt Girlhood Home at 641-228-3336 or info@catt.org.
The Carrie Chapman Catt Girlhood Home is open by appointment now until Memorial Day, when it will be open from 10 AM – 4 PM, Monday through Saturday, and 12 PM – 4 PM on Sunday until Labor Day. It is located at 2379 Timber Ave, Charles City, IA 50616.
First Security Bank & Trust has locations across North Central Iowa and headquarters in Charles City. Member FDIC.