First Security employees have some favorite recipes to share!
Executive Assistant Hannah Chambers wanted to share this recipe for a favorite dish she brings to family gatherings.
"I made this recipe this weekend and it was so good and refreshing!" said Sarah Miller, Relationship Manager.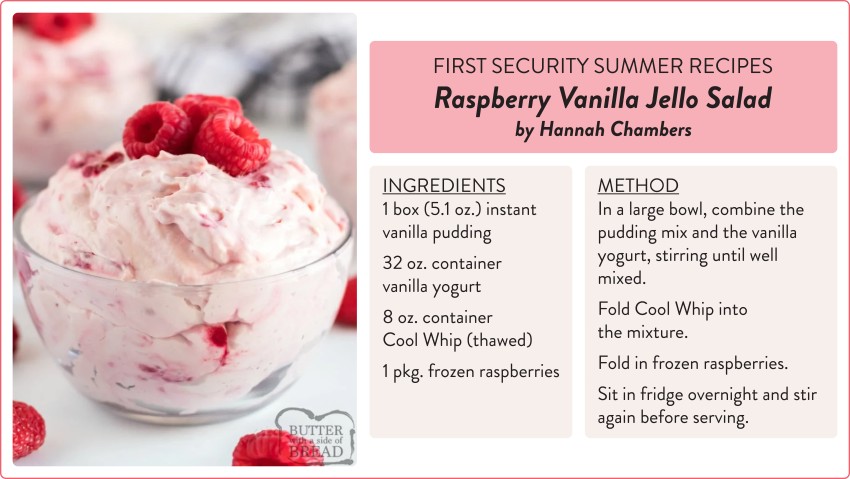 Ag/Commercial Lender Jeff Badger loves to cook on the grill. Watch his video for a dry rub recipe straight out of his family's cook book!
Katelyn, who works in the marketing department, loves having lunches planned and ready to take to work. This recipe is perfect for just that!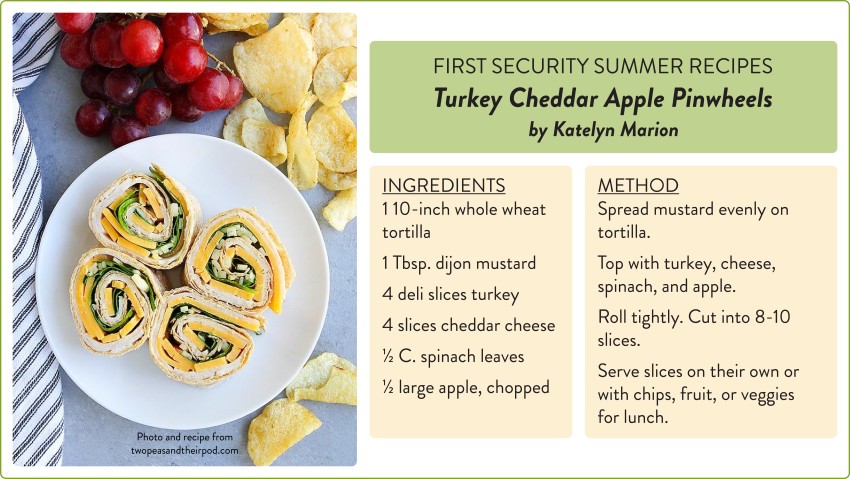 Carolyn Marth, who works in the bank's Loan Operations Department, submitted this recipe reminiscent of a treat often sold at Disney World. Her family likes to add a little more juice to make the drink more like a slushy and they often experiment with adding in other fruits, like raspberry. For extra fun, they'll freeze it for 30-40 minutes and pipe the mixture out of a bag and into cups for an "amusement park swirl"!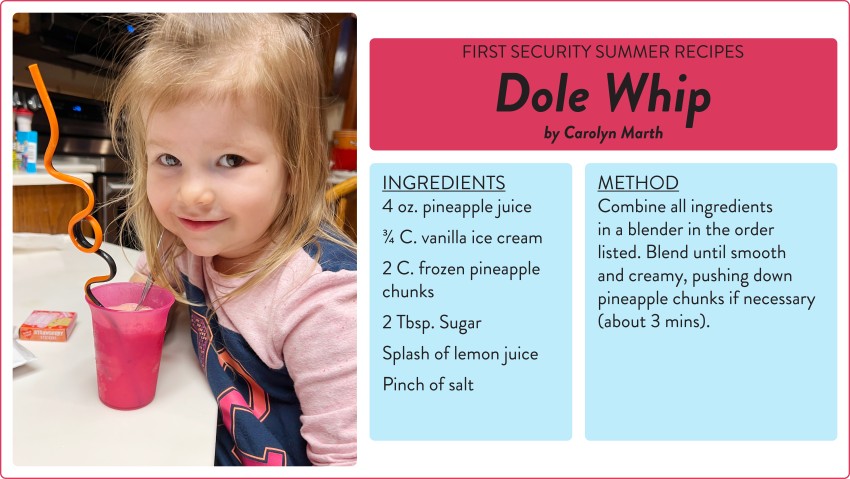 Marketing Manager Matt Bradley cooks up one his son's favorite recipes: Bradley Patties. Click the video to watch how it's done!
Lead Retail Advisor Katie Menken, who primarily works out of Dumont, submitted this family favorite recipe for a no-bake pie. It's easy enough to make on a week night, pretty enough to share on a holiday, and perfect for hot summer days when you don't want to run the oven!
Andy Helgeson, who works as an Ag/Commercial Lender, loves to grill steak! His method for a perfect steak is a simple one and he shared it below.
Trust department employee, Carly Demro, loves to cook and runs Madison Street Bakery on the side. She even has a TikTok cooking channel! Below is one of our favorite videos.