Hannah Chambers: From Selling Shoes to Executive Assistant
A little over 10 years ago, Hannah Chambers was engaged with plans to move from Mason City to Marble Rock to live with her husband. She needed a job closer to home, so she applied at First Security Bank. She was hired as a Receptionist just 5 days after her wedding to Josh Chambers.
Photo (above): Hannah at Brown's Shoe Fit.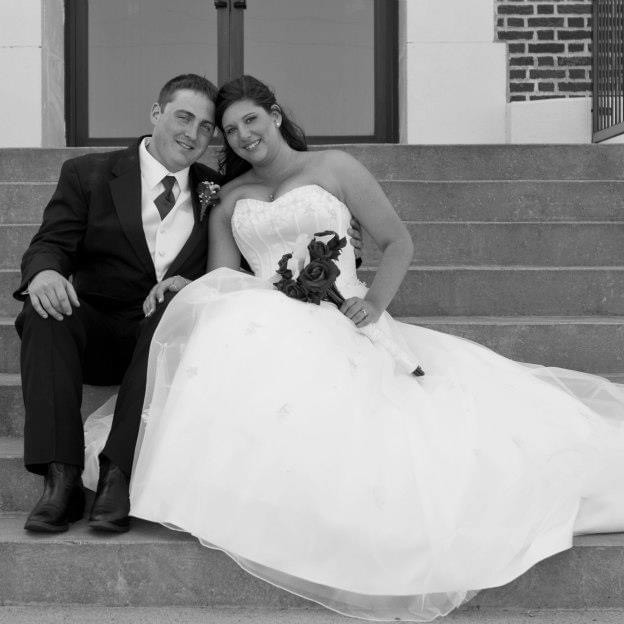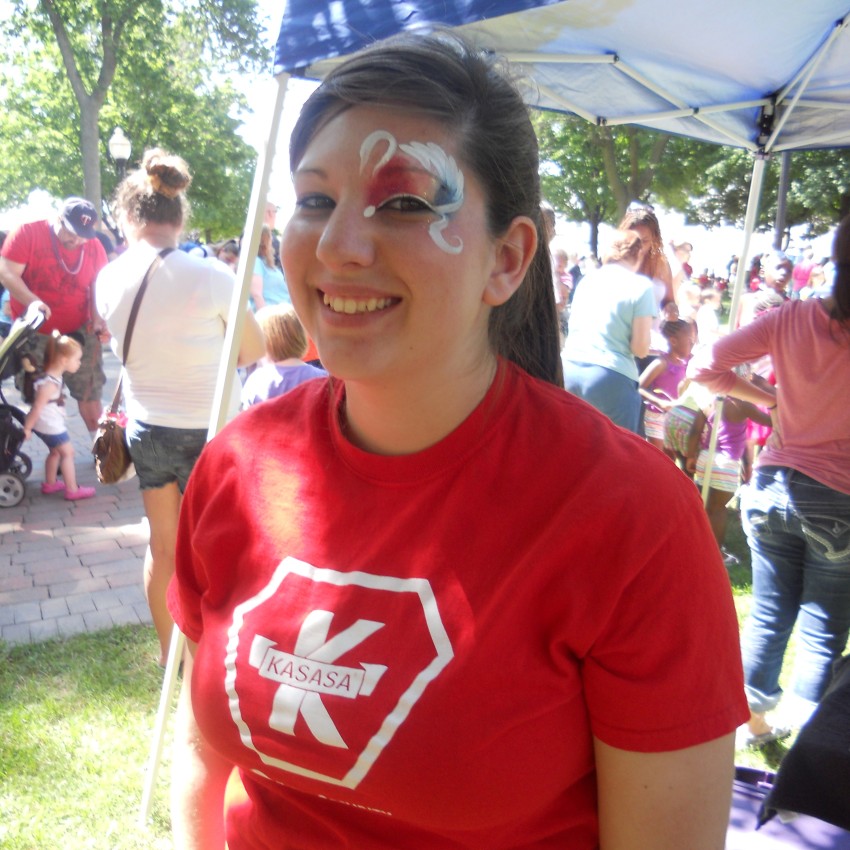 Photo (left): Hannah, 5 days before she started at First Security.
Photo (right): Hannah working at Charles City's Independence Day Kids Day event on behalf of First Security shortly after she started working at the bank.
Soon, she was promoted to a personal banker (or what First Security calls a Retail Advisor). A few years later, she moved to the Ag/Commercial Lending area of the bank to work as a Loan Administrative Specialist. In 2020, she was promoted to Executive Assistant. In this role, she performs a variety of secretarial and administrative duties for First Security's President/CEO, Board of Directors, as well as the Board for the bank's Holding Company.
It might seem like Hannah knew banking was the career for her. After all, she began her banking career at First Security when she was just 20 years old! However, Hannah originally started on a different path altogether.
"I went to NIACC briefly to study in the medical field," said Hannah. "I have several family members in that line of work. It just felt like what I was supposed to do or what I should do, but I really didn't like it at all."
Although Hannah knew she didn't want to continue with her medical studies, she did learn that she enjoyed medical administration or, at the very least, working in administration. Beyond her studies, Hannah had also gained retail experience from working at Brown's Shoe Fit in Mason City for 4 years. It's safe to say that interest in administration as well as retail experience is what helped her get a foot in the door at the bank and eventually move into her current role as Executive Assistant.
"I mean, you can take any of your natural born skills, whether that's sales or retail, and you can turn that into just about anything, really," said Hannah. "So, if sales is your thing, but you don't like box store sales, I mean, being a Retail Advisor is a really good opportunity to get into sales but have more of a 9 to 5."
She added that working as the bank's Receptionist was a great start for her. However, other jobs in departments like Video Banking, the Service Center, or the Teller Line are also a great place to begin. An employee can then develop their skills in these areas and more before moving on, if they wish, and finding their niche in another area of the bank.
"When people think of banking, they probably think of Scrooge McDuck jumping into gold coins," Hannah joked. "But there's so much to it. There are employees working on farm loans and some helping people buy their first home. We have people researching fraud, IT staff, and someone that does graphic design. There's a lot of options."
Hannah said she was hesitant to apply herself due to some of the stereotypes she had in mind about working at a bank.
"Then I thought, 'Why not? It'd be nice to try it. The worst thing that could happen is that I'd have to find something different.' Now, I've been here 10 years!" said Hannah. "I've liked it a lot. I've grown both professionally and personally. I've met an array of people both on the customer side and internal side. I've made a lot of really nice friendships here."
Photo (left): Hannah met one of her best friends, Amy Wilson, at First Security. Here they are about to prank President/CEO Kurt Herbrechtsmeyer as payback for beating them in a fundraising game of trivia.
Photo (right): Hannah celebrating her 10-year anniversary.
Are you interested in what job opportunities are available at First Security? Check out our listings here!
First Security Bank & Trust has locations across North Central Iowa and headquarters in Charles City. Member FDIC. Equal Opportunity Employer.